Sweetheart Pretty Cure is a fanseries by veroniquemagique. It features a motif of love and romance. It is set in 1967.
Plot
In 1967, Violet Sweeting is about to start her final year of high school, and her world is all about getting into a nice college, keeping up with the latest fashion trends, and which boy will ask her to the upcoming dance.
But the day that she meets a talking bird named Cupid, she is thrown into a world much bigger than her. Fighting alongside her new friends Betty and Linda, they protect the Earth from losing all its love and light from the Lovelesses, who aim to make their planet a empty, loveless place.
Characters
Pretty Cure
Loveless Family
Mary Loveless: Harold and Ruth's completely normal daughter who attends school with the Cures.
Supporting Characters
Cupid

Rose Sweeting: Violet's mother. She is a homemaker, who does seamstress work on the side, and is a very strict parent with Violet.
Charles Sweeting: Violet's father. He works as an accountant.
Daisy Sweeting: Violet's older sister. She attends a college in Toronto, but visits home from time to time.
Shirley Hanna: Betty's mother, who works in a custodial job.
James Hanna: Betty's father, a civil rights activist who spends most of his time between the two capitals and is not home often.
Bobby and Michael Hanna: Betty's two younger brothers.
Helen Hartley: Linda's strict Catholic homemaker mother, who is one of the parents heavily involved in Our Lady of the Sacred Heart School.
Richard Hartley: Linda's even stricter father, who works as a banker.
Heath Gardenia: A charming boy in Violet and Betty's grade that Violet has had a crush on for years.
Items
LovePiece: A wristwatch the Pretty Cure use to transform, as well as magically communicate with one another.
Locations
Brighton - The small Ontario town in which the story is set.
East Northumberland Secondary School - The public high school that Violet and Betty attend.
Our Lady of the Sacred Heart School - The private Catholic school that Linda and Mary attend.
Gallery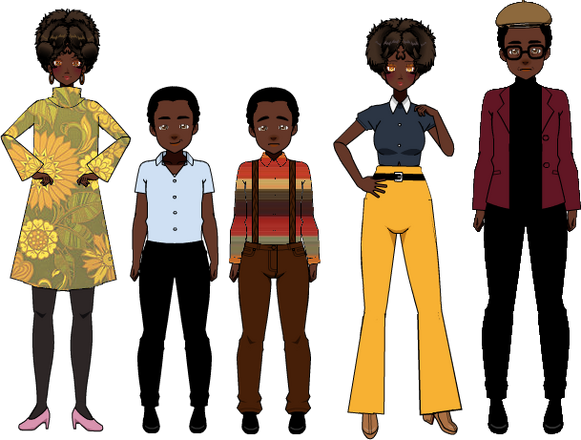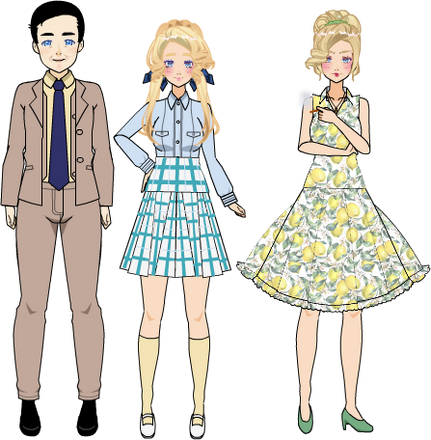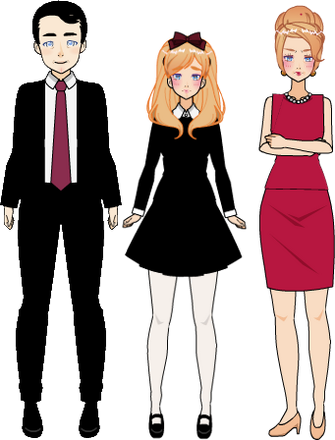 Trivia