・🟅 Welcome to Fancure Paradise!🟅・
Currently hosting 371 articles, fanseries, and characters!

Fancure Paradise is a database where you can store all your information about your Precure Fanseries and Fancures, and find new fanseries to enjoy, of course!
Wiki Activity ・🟅・ Random Page
This month's featured article is...
TBA
Categories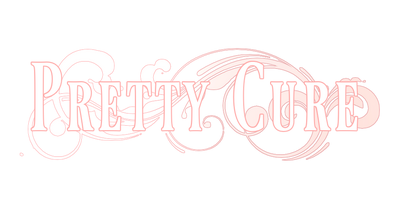 Contribute
Not sure where to start?
<createbox></createbox>
Be sure to read the rules before editing!
・🟅・
Fancure Paradise Staff
Got any questions? If you're unsure about where to start, ask one of the admins below!
Paradise Newsboard
Check out what's new on Fancure Paradise!
May 7, 2019 - Reminder to add categories to new pages! A list of categories can be found here.
February 24, 2019 - The main page has received a facelift! Come take a look!
・🟅・
Archive
DEVELOPMENT DIARY
Here is where you'll find new templates and wiki improvements that will make editing pages easy, fun, and accessible!
February 24, 2019 - 🟅NEW TEMPLATE: Go wild with spoilers if you so desire, using Spoiler Notice, or Start Spoiler and End Spoiler.
February 24, 2019 - 🟅NEW TEMPLATE: Adding transformation catchphrases to your character pages is simple with Transformation Phrase! A version with two fields can be found here.
・🟅・
Archive
Links
Want more Fancure and Fanseries goodness? Here are some links that might help with that!
Fancure Support: A blog that reblogs and spreads a lot of people's fanseries content!
Fancure Confessional: Got a secret you want to share but don't wanna say it out loud? Well, Cure Secret is all ears!
Fancure Fair: A blog about the special fanzine! One has been released already, with a second coming up!
Fancure Directory: Another database for certain tropes in Fanseries. Think of Cures names in alphabetical order, birthdays, the most popular Cure names and other nice listings (as well some handy guides!). You can easily submit your own as well!
Pretty Cure Fanseries Critique: A blog that offers to take a critical look at your fanseries! Do read the rules page before submitting!
more to come!
Want to start reading fanseries as soon as possible? On these sites you'll find fanseries of all kinds, available for your reading pleasure!